Wilted Love
October 12, 2010
WILTED LOVE Mandy Morse

I wandered the crowded dirt roads,
Filled with people dressed erratically,
A million distractions no matter where I turned.
Yet one stuck out the most,
A dark woman, with a sweet tone in her voice,
Sold roses for three dollars.

It was my treasure of the day.

Bright red petals, its bulb held high,
A long, deep green stem.
And just a single thorn
That pricked me every time
I went to touch.

I trimmed it lovingly,
Just down to the right size
To fit in an elegant glass vase.
To set on my windowsill,

And it stayed right there.
For days, weeks, months, a year.

But beauty, love, life.
Never lasts.

It's long since been dead, as with us.
Its bright red petals, wrinkled, and now a deep purple.
A few even fell, and have rested quietly there since.
Its bulb now droops over its side,
Staring down at fallen companions,
Past mistakes.
Its long green stem, turned black with age.

Yet the thorn still pricks me with love,
If I so choose to touch it.
Determined to show me its beauty.

Death came quickly, my little love,
But with memories,
It still exists.

It still sits, in that glass vase, of disgusting, yellow water.
But only in memories,
Does its beauty remains.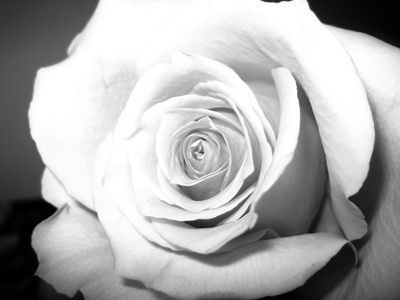 © Kimberly C., Houston, TX