Biblioteq
MAG
I may never be able to decipher
the Cyrillic languages
with their characters so deceptively
similar to my own,
asking me to misinterpret.
But here, where translation
is packaged conveniently
between leatherclothcardboardpaper,
it would be so easy to know,
like picking tomatoes.
I'm sure the pop would be delicious
and sour-sweet
but I am unfortunately allergic,
and my eyelids swell up
Quasimodo-like
with a hint of lycopene,
so I'll have to remain
deliciously
ignorant,
feasting on air.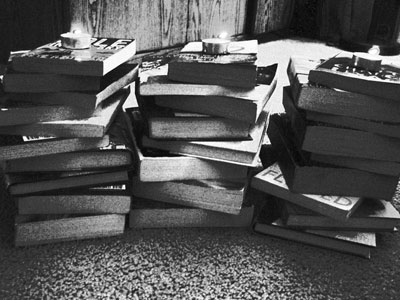 © Alexis R., Clarkdale, AZ