Through The Veil
October 7, 2010
Souls put in temporaries, bodies that could be,
To end up resting in the land of eternity.
Remorselessly cruel, painfully harsh.
Sinners swallowed into dark.
Watch them pass, through the veil.
Of in-between, the wasteland.
Gone from physicality, disappeared from reality.
Heart beat… fading.
Heaven… or hell? Just waiting.
Mem'ries flood a sorrowed mind,
Rememb'ring all they left behind.
God's welcoming eyes or Satan's relentless despise?
Questions… pondering… curious of soul.
The spirits of the gone want you to know…
They live on. Presiding.
In your love. Your hate.
Your destiny. Your fate.
Whispered lies, or twisted truths?
Let them go. Let them know.
Your permission, deceived and wishing.
And even in the end, when all eternity,
Fragility, and all that God might see, cease to be,
The spirits of the gone, will dance forever in a land of immortality.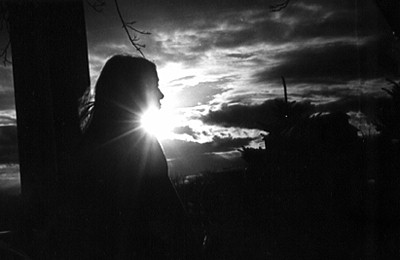 © Elizabeth G., Marblehead, MA