My Best Friend
October 8, 2010
His eyes are bluer than the bluest sea. The sky has nothing on his eyes. Electric blue isn't a good enough description -- there are no words.
His smile is happier than drug addicts on their highs. It can make a persons soul tingle to the deepest depths with just a little flash.
His laugh is magical, his sense of humor like a comedian's.
His muscles are strong,his body is flexible.
He's such a nerd and doesn't care.
He's my best friend, my true love, my soul mate. And I'd never give him up for anything, and he has no clue.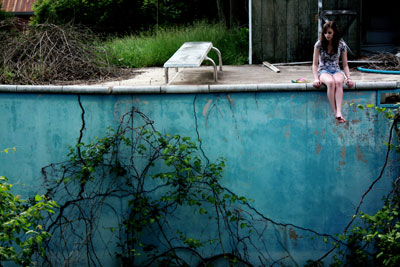 © Myra K.