Sitting, Waiting, Wishing
October 7, 2010
The stars lighten the passage,
Guiding the Sun as well as the Moon.
The sun proceeds on its regular path,
Unaware of the impression left behind.
The warmth remains until its return,
Captured by the devoted moon,
Keeping it glowing until tomorrow
Many minutes pass as the moon waits,
The suns partial appearance is not enough,
A second becomes an hour,
But still the moon is on its travels again,
Wishing next time will be different.
*
When the Moon completes the night's sky,
Its mellow glow keeps the world at bay.
When dawn arises, the sun captures hearts
Showing each day holds potential for beauty.
Sharing the happiness created between them,
Continuing on there restless journeys.
Each delight the world of their talents,
Neither out-shines the other.
Eternal safety, knowing there not alone,
The distance is forever invisible,
Held close by there unique abilities,
Which grow as the day passes by.
*
The Moon never seems to cease,
Always waiting for the sun.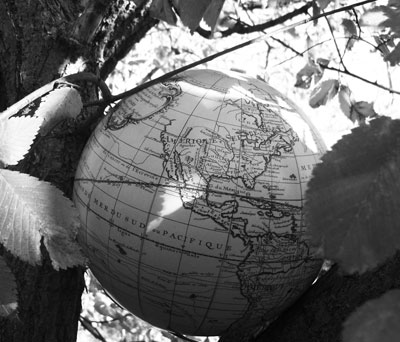 © Ella H., La Vista, NE