Misery
October 11, 2010
Misery and lonliness that overcame,
In this deep dark wasteland called Earth,
No matter what I do I can not run,
Peices of my soul all over the turf.

I am alone I fend for myself,
I had no one to lean on,
I call, call, call out for help,
I can't help the tears that are gone.

You searched for me as I did you,
We didn't know that we would change,
We searched and searched until our sky turned blue,
You and me by a thread we hang.

We found each other in body and soul,
Thank you for saving me, my sister Nicole.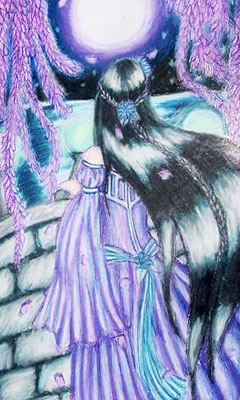 © Kelly K., Fort Collins, CO