Christmas Day
October 8, 2010
I can't hear A single thing,
not even the neighbors mingle.

The snow, falling so genlty,
my mom is calling me to shovel.

When its time to come in the smell of mashed potatoes fills my nostrils. Anyone would kill to have the dinner I was about to eat.

Now that my mom is saying grace, I cant help it but say "Hurry". My face lit up, and ready to eat.

"Time to clean up", those are the words that escape my mothers mouth.
But I don't answer, I cant help it but dream.

So this is my day, not like may, but like december 24. Christmas day.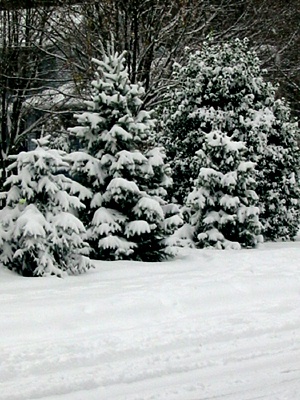 © Kristen, S.,Sewell, NJ