Sun, Sea and Coast <3
October 6, 2010
I miss your soft words
whisphered in my ear.
The taste of your salty lips,
the softest kiss.

I miss the wetness of your body,
splashing onto mine.
Your coldness cools me;
right to the spine.

I miss the way
you surrounded me.
Coz you knew how I'd feel.
A mind like a mother and baby seal.

I wish i could stay
in your arms.
And never have to worry,
vout a borken heart.

But now i wont hear
your whispered words.
Or feel your cold embrace
as this shall be our last kiss...
All the things I would miss.

Coz i love you.
Sun, sea and coast.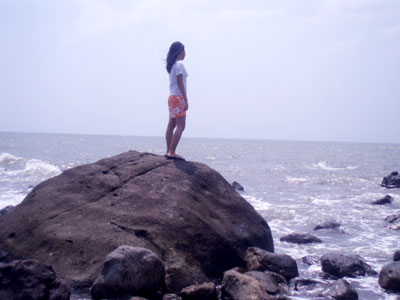 © Grace L., Bacolod City, Philippines