Fighting
October 4, 2010
Fighting
Fighter number one
Middle aged women sit in her home
Baggy jeans and a shirt covered in paint stains
She stares at her bills but hears her dogs bark
The bills are getting high and the money is getting low
Her options are few and far between
Her daughter shouts "Mama, I'm home!"
And her drive returns
She won't be defeated
She won't back down, she can get through this

Fighter number two
A United States solider
Fighting for America but born in a different country
Proud, strong, and willing
To serve a country he was raised but not born in
He sits alone, doubting his life choice
His phone rings, a simple text
"We love you. We are so proud. Stay safe"
He's afraid, alone, but loved
He wont back down, he can get through this
He will make not just his family
But America proud

Fighter number three
A loner in skinny jeans and a black shirt
He's lost and confused but he's a genius
He struggles to find himself
To find his spot in the loud family
Always the odd one out
He found comfort in solitude
"You'll make it through"
He proved his family right and the world wrong
He didn't back down, he wasn't defeated
He's better than ever, a unique genius

I am them, as they are me
We are family
We are friends
We are strangers
Stand by each other, support each other
But we also help to break each other
Because of the other
We don't back down
We are fighters
We are winners
But we are losers as well
We are humans, strangers, friends and family.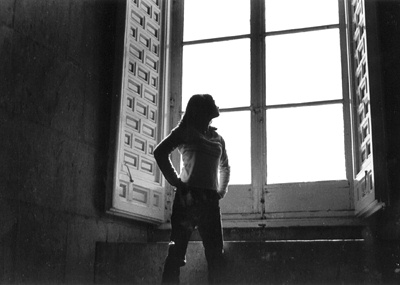 © Danielle W., Marblehead, MA