Canvas
October 4, 2010
Sometimes it feels as though the weight of the world
is far too much to bear.
So many trials, inner demons unfurled—
I need to know that you care.
Doing better than we think we are,
but always can be doing better.
Eternal horizon—I am so far.
My imperfections bind me—a fetter.
The canvas have spotted and decayed,
Though the picture behind them remains the same.
A fresh start, ivory sheets remade—
though the picture behind still must remain the same.

Out of Galilee came a man I hear.
I've seen his face so many times in prayer before.
They say the stroke of his brush can dry up the tear
of broken souls—they say he bled from every pore.
What pain, what agony he must have felt—
How mangled His crimson canvas must have looked
In the garden where he knelt;
Suffering for my trials and my sins He shook.

How quickly my remembrance seems to cease;
Such a sacrifice of eternal love—my brother.
For me, Father, you sent this man—your beloved masterpiece.
What an extraordinary thing to have such love for another.
Yet not just one, but billions:
Feeling how they felt, feel, and will.
Knowing each by name, by trials and sins;
New canvas for every humbled soul, and still—


A Father sent His son to show his care and make men free.
That picture still remains the same, for I am still me;
My weaknesses become my strengths—my fetters find their key
By the eternal love and sacrifice of one from Galilee.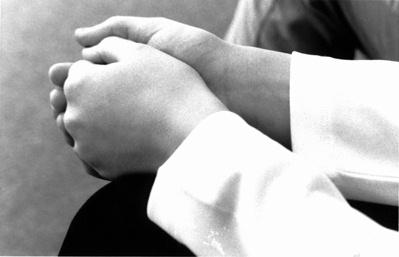 © Sarah G., Greensboro, VT