Not a Happy Ending
October 2, 2010
As I'm leaving i see him one more time in my mind. I look at my old neighborhood ,at everything then say Goodbye....sad music starts playing,it's hurting my to leave after all this time.It's killing me to remember all these memories, this is the kind of ending no one want's to be in. I know it's never simple least of all easy to be in love.But, this is a whole new ending,I never wanted it to be like this. I always tried to swerve every bump; but missed this one.
I feel like i can't breath,can't laugh without him. I hope he Know's its not easy for me to go through this. Mixed emotions i was feeling, i was glad to leave knowing i wouldn't get hurt even more than already damaged. But, sad to let him go after all my struggles to keep him. Nothing he said saved us from this fall. It didn't matter how much wishes i made for us to stay together...it didn't work. I sat in my New place all alone, feeling sad,feeling....empty. Nightfalls I grasp my chest, where my heart is....it hurts,it burns.
New school,new friends,new everything but, the same memories and feelings. Every night i would cry, bad luck starts happening and I know it's my fault. I hate myself I never wanted this! I cry,so much I go to the bathroom look at the mirror, I see a girl who's crying,flooded with tears. Red Face,eyes full of heartbroken memories full of sadness. She asks "Will this ever end this....heartbreak? God i hope so." Then i realize that girl is only ME.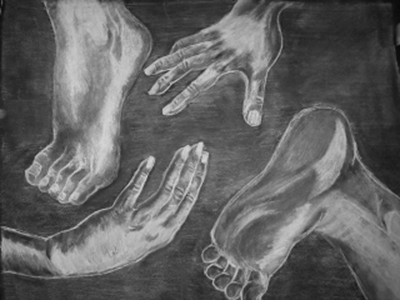 © Rachel U., Danbury, CT