My Last Words
October 1, 2010
I remember the last words I said to you.
"I'll see you soon, love you, bye!"
I didn't think that would be in a coffin, looking cold and pale.
Wishing I could go back to the days where the rosy blush still covered your cheeks, and your smile was the light of my dark nights. When I would sit and listen to the stories of heartbreak and laughs you always had to tell. I yearn for our moments of smiles, that I have burned into my memory, never to let fade. I hope for a morning when I wake up, and I know you'll be there waiting for me. Longing for your company, I seek peace in my mind; where you will live forever.
I remember your last sigh, of happiness and love.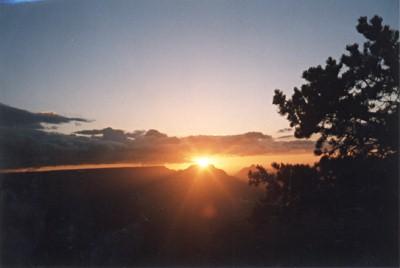 © Amanda T., Scituate, MA