confederate hero
October 1, 2010
Look at you,
son: so grown up
with your new tarnished gun
like
you used to play
when you were a boy.

But all it was then
was an empty toy.

Watch for them, run
for the hillside and stay
by the tallow-worn sun:
Fight for our country----
OUR country, my lad---

For all we have now
is the hope we once had.

Stay from the coast, for
that's where the most will be
hoping to win when
the day will be done.
Be careful, my boy, for we'll be in blue:
and you'll be in grey, a battle of two.
Stay out of harm's way
and be good to the Union boys.

And all you have now
is only your choice.

And remember us, boy:
remember the months
filled with willowing wheat,
the farm that you came from,
your sister'll be greeting
you, flour on hands,
right from the stove.
Now saying goodbye,
it's a last hope we give you,
this pin, and this button,
our love.

So raise your flag, child:
the star-studded bands of blue
over red---you keep
to the traditions of
home we once led.
with that being said:
stake our flag near:
without you, my poor dear,
our land would surely be done.

But all you are now
a Confederate hero,
the young, the hopeless,
my son.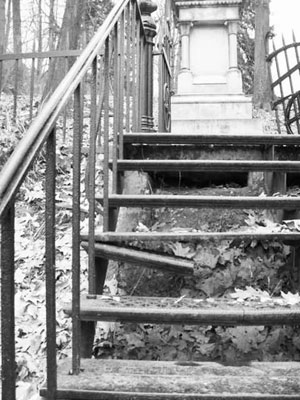 © Ginamarie D., Rochester, NY