The Way I See It
October 1, 2010
Maybe I am to young to know
Just what love is about.
But that won't stop me,
Nothing ever will.

Maybe I am falling too quickly,
Deep into the unknown.
But I am too curious
To give up now.

Maybe I am a fool,
But I see myself differently.
I see myself as a dreamer,
Who will never give in.

The way I see it,
I will get hurt eventually.
So why not fall early,
And recover all the sooner?

The way I see it,
I must make my own mistakes
And learn from them all the same,
So why wait?

Maybe I have true love,
I won't know unless I try.
So leave me be to discover
Just what fate has in store.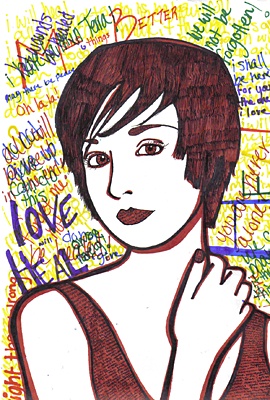 © Sara D., Aiken, SC