Shattered
October 5, 2010
Sitting helplessly,
the woman waits in her lonely apartment for him.
Thoughts race through her head like a pack of wolves,
no prey is found.
No answers for her as to why.

She hears the clinking of the key in the door,
finding its way through the maze of the lock.
He slams the door open as strong as a bull
and approaches her;
no fear in his eyes.

The man yells at the woman in fury,
throwing her to the wall.
She shatters.
Tears and trails of black run down her face.
The woman is a vase.

As the make-up slowly wears away,
so does she.
Her spirit wears away too.
The vase sits there on the table,
the table that used to be for two.

The vase remembers what it once was,
the holder of beautiful things.
Crimson roses, beaming sunflowers, happy daisies.
Now as it rests on the dirty floor, it is empty.
It is shattered.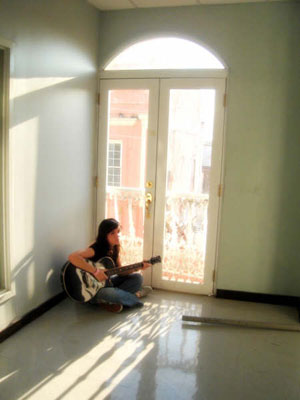 © Eveliz V., Bayamon, Puerto Rico