Cold and Broken
October 5, 2010
Rivers, lakes, and oceans stream down my red splotchy face.
What once was my biggest fear is now haunting me in reality.
My head told me this was going to become my unrealistic death.
My heart told me to be brave, and take a chance.
A torture moment that still haunts me today

That horrible mistake I made taking my heart into consideration.
My heart is now shattered in a million pieces, like a broken mirror.
Forget picking up the leftover remains and pieces,
For just like a broken mirror, it is better to leave those shattered pieces alone,
Then to hurt yourself trying to fix it.

He gave me his shoulder to cry on and his heart to love me.
Now I know it was all a theater show to him.
I was hanging over the edge of a cliff, ready to fall for him.
But when I let go, he wasn't there to catch me.

Falling for something this wonderful should not have felt so awful.
I'm ashamed with myself.
I didn't see the mask that was covering his perfections,
Nor did I see the stage we were performing on.

So in my bed I lay, curled in a useless little lump.
Hyperventilating in between my flowered comforter and zebra print blanket
Being happy isn't a part of me anymore,
Because here I'm dying,
Cold and broken.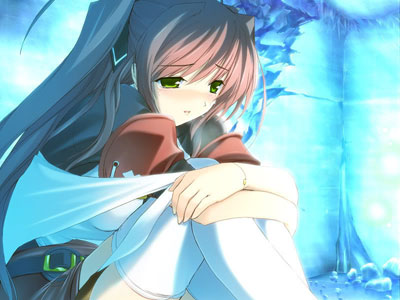 © Courtney M., NJ