Falling for a Friend
October 3, 2010
Falling for a friend is
Not that hard to do.
Love is unpredictable,
It comes just like the flu.
Falling for a friend
Is a terrible thing to do.
You cannot share your feelings
We all know this is true.
Emotions ruin friendships.
Just keep it to yourself.
Emotions ruin everything.
And feelings do not help.
I've fallen for a friend,
But am to scared to tell.
I think about them all the time.
My life's a living hell.
But i'm glad I've moved on
From past relations.
Because I've fallen for a friend Before.
When I had no patience.
It did not end well at all,
My heart was torn in two.
It stayed that way for very long.
I couldn't face what's true.
I still love them, deep inside.
Love never goes away,
I'll always love them,
Never cry because they never stay.
So now I've fallen for a friend.
I don't think it'll last.
I've fallen for a friend again.
Forget what's in the past.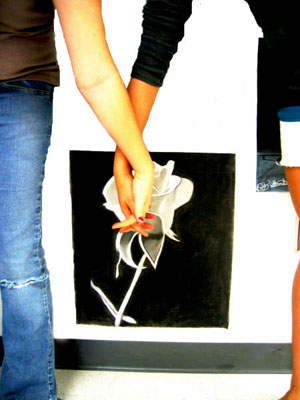 © Josie G., Wilmot, SD