The Curse of Asthma
October 1, 2010
Oh, the curse of asthma.
A slow building creeps unpon my back. Tugging. Pulling.
Daring me to fight it.
It swoops down on the most inopurtune times.
Like a dark bat that
Takes your breath
Away.
Gasp. Gasp. Chest heaves.
Cough. A racking cough.
Sipping air through a straw.
A heavy weight lands on my chest.


Fight it! Fight it!
Sometimes, it doesn't
Fight.
And sometimes it
Wins.
Lean against a pillar, sit down.
Whichever. I just need to stop.
To try and win this battle.
I'm feeling dizzy.
And that evil little bat of Asthma
Laughs.
It glides, takes all my breath away.
Pull out that
Little red tube.
Looks so insignificant.
Yet it holds the power of
Life.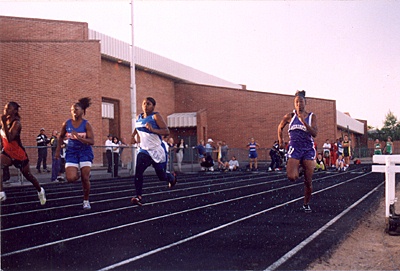 © Tiffany D., Philadelphia, PA