The Thunderstorm
September 30, 2010
Loud crashing bangs.
I ran from the window
Hair flipping.
Hugging Mom's legs.
"What's that? Why's it so
Loud?"
Bright yellow forks
Raining from the sky.
Drawing in the clouds.
A crash and bang.
Loud. Bright.
Like stairs.
Like stairs of light
weighing on the mountain.
I imagined the
Cloud throwing
Forks of light at the mountain.
'Poor mountain,' I thought.
'Why does the sky hurt it?'
Purple and gray.
A sharp peak.
Yellow. Throwing itself into the purple
From the gray.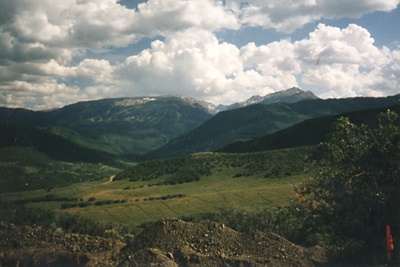 © Photo by Michael B., Denham Springs, LA