SN (anti social network)
September 30, 2010
numbers flash like blinking white lights
the speed at which this monster functions is frightening
SNow - like when the sun reflects and gleams
startles my vision

what's the rush? slow down
(a million things occur simultaneously)
lives here are made and destroyed

new friends for every second of the day
(accept)
when I pull the plug - and my lifeblood drips away

here, this "place" of non-reality becomes reality
shadows become light. how ironic
in this place A met B
in this place B betrayed A
in this place, A left one desperate note
now this place is A tombstone
whose epitaph reads as follows:

didn't mean to go this far -
but regret is a file easily deleted.

on this (anti) Social Network.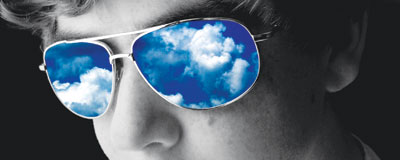 © Joseph B., Mesquite, TX