Apathetic
September 30, 2010
Someone said their dreams were far away.
Laid out in the darkness hidden out of reach.
And the blood runs cold in their veins as their soulless body fades away.
Emotions growing weaker now as they cease to exist, to care about your world.
Their dead heart carries on, as though they were still alive.
And somewhere in the darkness they are.
Their soul locked away in the deepest void.
All you will ever see is their apathetic feelings even if they pretend that they care.
Impossible to break free impossible to escape. This haunting pain that should not even exist.
When everything is fine, and everyone cares how is it so hard to see happiness?
Why does everything turn to despair?
When will the one see the light?
Through all this darkness a river of blood.
It leads the way to the truth the only happiness that's left.
Locked so far away, so cold and alone it stays.
An apathetic soul.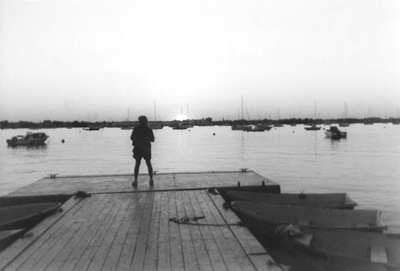 © Lindsey D., Marblehead, MA