My World
September 29, 2010
I look at the world from a small town girl's eyes and I hear the ancient cries that desire the fire in ones hear but her heart fell apart and peace but instead she hears them tease and torment and touch but she still loves the world oh so much.
I look at the lives that play with knives because they feel they have to in order to get love they think is from above-people tell them it's a new day but then they make them pay for something that isn't their fault and they pour salt on their hearts.
I look at the hate others bring because they simply have nothing else to do and you think it's fate because it won't stop no matter what you do-they treat you like s*** and when you mind gets mad and your mouth burns with flames and your fist gets lit they push you down to the ground and your heart is torn forever more because you feel you deserve to play their games.
He looked into my world and saw that I'm the girl who's at the nurse with the black magic curse and the one with the pain and bruises and sorrow-the girl that stands in the pouring rain and the one that always loses but you say the sun will shine tomorrow but I've had enough and you say I'm tough but not anymore-because I'm used and abused and there's no purpose for me.
Don't you see the real me-finally my true colors shine and you see at last that you kept me alive as long as you did.
I was lost but never found and my soul and heartache forever drounds in a land with fire liars and petafiles and I have to walk a thousand miles to breathe-and then I leave.
Somebody pulls me out of the rubble but I can't see who so I figure I'm in trouble-so I try to see and I finally do-the person that saved me-that person was You.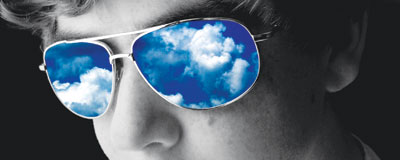 © Joseph B., Mesquite, TX