Dreams that I dream
September 28, 2010
Can you see what I see?
Can you see the death and the darkness surrounding here?
Can you hear the whispering of the shadows?
Can you hear the stillness of their hearts?
Can you smell Their fear?
Can you smell the shame of their guilt?
Can you taste the bitter smoke of Their hatred?
Can you see what I see?
The chains that bind their souls?
The anger that envelopes their brains?
If you can see what I see, hear what I hear, smell what I smell, taste what I taste, then perhaps, I pray, that you can dream what I dream.
I dream of hope for them, and a thunderous, chorus sound of their laughter, spilling over the poverty of their losses, and washing away the memories of the fatalities that have already drowned them. Pray I, that they will dry in the golden joy and contempt of their new lives. Pray I that they will bask in the crisp, blinding rays of being able to move on. To forget. May they dry in their freedom. Pray I, that I am not the only one who dreams this dream. Pray I, that we, together, can make this dream come true. Pray I, that it will not stay a dream. Pray I that it will become an action.
Not a word.
A memory.
A thought.
A dream.
Ignored.
Like the rest of Them.
How They've always been.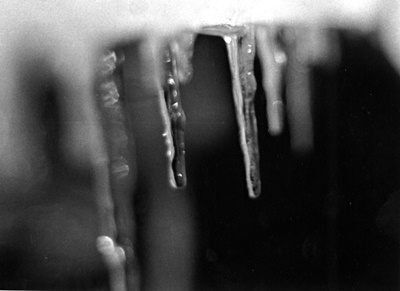 © Lindsey D., Marblehead, MA