Alone
September 27, 2010
The thick fog al around me is all that I can see.
It surrounds me on all sides, quietly smothering me.
Pressing on my body, making muscles ache.
The coldness envelopes me, all my natural heat it takes.

The solitude is thickening, filling me with fear.
No one is near to see my impending flow of tears.
Darkness is all that meets my eyes whichever way I turn,
The sense of never-ending void, makes my insides burn.

Standing suspended, lost in one moment.
my sense of what truly is, has been harshly bent.
My mind numbs and I feel myself begin to slip away.
The same terrifying quiet for each and every day.

Frozen, I cannot attempt to shiver at the cold.
Nor lay against the gray stones that sit broken and bold.
The mist puts pressure on my eyes, making them sting.
I feel as if I'm in a well, circled by a stone ring.

I try to work up the will, to use my unheard voice,
Though I know the odds of rescue are too low to rejoice.
I find myself wishing this was all a nightmarish dream,
I am convinced my previous life cannot be redeemed.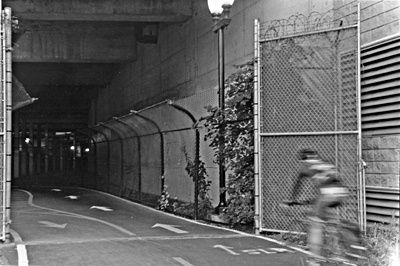 © Claire E., Bethesda, MD