Eternity
September 25, 2010
Held captive within this chamber;
cold and wary.
With Her...the one who stole me.
Dark; evil, yet so...
utterly breath takingly beautiful.

Translusent skin,
her chiseled body rests.
Beauty that has stole innocent hearts,
now left behind.

Shimmering black hair,
releases the darkness surrounding me,
smothering the weakening light.
Perfectl formed lips,
hold back rich poison.

Her gray eyes stare into mine,
glistening with immense intensity.
Daring me to look away,
but locked, they shall remain.

I lay still,
chilling to the core.
Frozen in this iceland.

Breathing now, the darkness.
I suffocate under the pressure
of thickening air.
Gasping...
for any refuge,
that seems so hard to find.

Seduction takes hold,
pulling me in, peice by peice.
Slow, yet fast as light;
she moves before me.
Serpentine.

My neck she touches
and my heart is only heard.
Shattered blades.
broke the surface.

"You're mine..."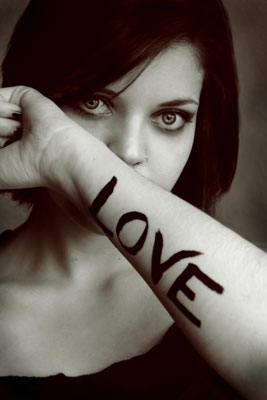 © Michelle B., Blairsville, GA