Danger
September 24, 2010
A knife can only cut me,
But your eyes can do much more.

They can slice and dice right into my soul,
leaving me an infected, open sore.

A gun can only shoot me,
It's your love that can make me die.
It sends a bullet that punctures my heart,
And leaves me bleeding, open-eyed.

A fire can only scar me,
It's your touch with the open-flame.
Your fingers linger and burn my skin,
I'm a pile of ashes, you're to blame.

A drug can only sicken me,
It's your kiss, a poisonous bite.
Your lips paralyze and control my brain,
They burn my body, blur my sight.

Being with you is so dangerous,
Your love has made me your slave,
The temptation alone can hurt me,
And send me right to my grave.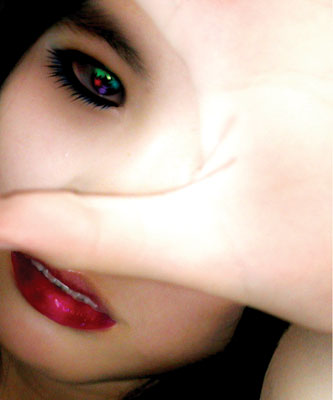 © Victoria W., Arcadia, CA