Silence isn't Always golden
September 20, 2010
Standing in the back of the Theatre, glimpses of the past are relieved as my memories come to life and are performed in the one place that they belong. The rows of chairs fill up the house occupied with backpacks thrown across them, students sitting, resting and talking, while waiting for their turn to rehearse their lines on stage. Sounds of laughter echo across the walls drawing a smile across my face. Two simple routes of five steps each lead the way to main attraction; the stage, where all the magic from the heart is performed. The black slick flooring blends in with the black painted brick wall in the background, engulfing anyone who is brave enough to wear black and hid in the shadows during the play.

Dark velvet travelers combined with the glorious Grand Drape surround the stage creating a whole different world. The Grand Drape has the power to separate fantasy from reality when closed; hiding the busyness of the scenes behind the curtain. Set pieces stashed in every available space in the wings, limiting the movement by the techies in the pitch black as they attempt to complete their jobs.

During the day, from morning to afternoon, the house lights shine across the chairs illuminating every story sitting in them; work lights shine on stage brightening every corner visible; creating a feeling of warmth and orderly chaos. As the day continues on the commotion progresses until the rehearsal is over and the day is done. The lights turn off leaving only one simple light coming from the shop, behind the roll up door. Silence fills the theater, creating a mysterious feeling; turning in every direction, blackness meets the eyes. The feeling of someone watching haunts you as every quiet sound become amplified, echoing against the darkened walls; flooding the mind of the stories of the ghost that haunts the theatre, watching, studying your every move, the story told to scare the new cast and crew members, but truly giving anyone a feeling of unsurement, when walking the aisles late at night alone, in the dark.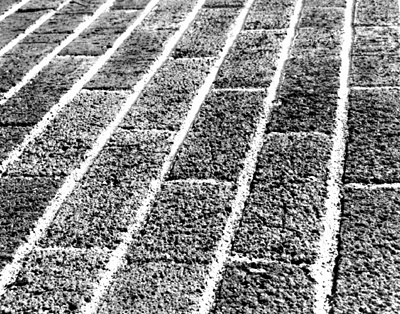 © Travis K., Phoenix, AZ