The Monster I Have Become
September 25, 2010
The monster i have become,
Has hair that's tangled with lies.
Her lips are glazed with crudeness,
And jealousy clouds her eyes.
Her ears are like angry cauliflower,
Her nose is a sarcastic lump.
Just looking at her snotty face,
Is enough to make you jump!
Her teeth look more like fangs,
Her fingernails like claws.
She uses them to find,
Everyone else's flaws.
This is the monster i have become.
Pretty yet ugly,
and now it's me,
they all choose to shun.
so now I'm left,
All alone,
Looking back and wishing,
i had just been,
me.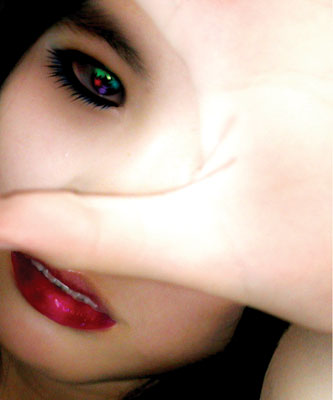 © Victoria W., Arcadia, CA