Bury Me
September 24, 2010
The stairs spiral down and around
Your soul with the bruises and holes.
Dizzily, my gaze blurs at the descent.
My palms are sweaty against the railing.
I stumble, and I fall, running like blood on the wall;
Like water slipping through your fingers.

Hold me close so I merge inside of you;
I become a piece of your heart.
Do you think about me and where I've gone?
You're breathing for someone else now,
So why would your heart shudder for me?

The sky is purple today with translucent clouds.
Will it ever rain again?
There is blood on my skin.
The closets in the back of my mind have been locked up.
Here I am, but I'm gone.
I've been looking for the keys, but I can't find them.

You're above me.
You're so high above me I don't think you can see me,
Down here, alone and decaying.
You said you would marry me,
So will you bury me?
Will you bury me tonight?
Will you cry for me tonight?
Will you hold my dead body close and tell me you love me?
Not tonight.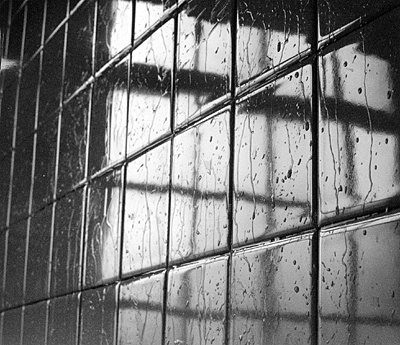 © Jared S., Pompton Plains, NJ