right?
September 15, 2010
little eyes
they would have been deep blue
just like daddy's
precious baby,
i always wanted a sister
but i guess i'll never know
i think your hair would have been blond
golden like the sand
on the beach
glistening sapphire ocean
the same color of daddy's calm eyes
until daddy started cozying up to his
buddy, Jack
every evening his eyes shaded flat black
cold as a nightmare
dark as midnight
Jack makes daddy hit mommy,
smash her face into the table
daddy made me tell him i love him
but i don't know if i do
daddy left mommy bleeding on the floor
and i screamed and screamed and screamed
then you didn't exist anymore, baby
daddy says it was an accident
it was, wasn't it, baby?
mommy slipped and fell and lost you,
daddy didn't slap her,
throw her on the floor,
hurt mommy…
didn't take that bottle and swig a sip of his
pal Jack,
'cus daddies don't hurt mommies,
right baby?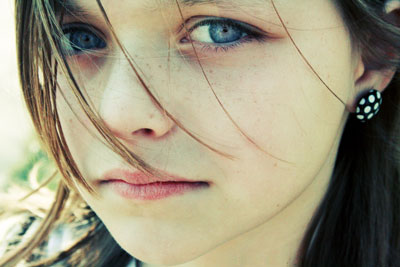 © Felicia R., Arlington Heights, IL