Shattered to Pieces
August 24, 2010
Friend stress, suicide attempt, blinding ambitions
Huddled in a despairing place
You crept into my visions
Struck unaware as you
Held me in your arms
And then bravely told me
You'd do me no harm

Summer drew nearer
I thought we grew closer
I sure did not see that
You were such a poser

Unfortunately for me
My favorite song was ruined
Cause the script is so right
When they say a heart don't break even
While your off partying
I'm crying home alone
A room full of newspapers
I feel so on my own

We had it all planned out
With lazy days at my pool
Now looking back
I sure feel like a fool
No one saw this coming
Except apparently you
Who felt it was okay
To use me as your tool

Well you didn't break my heart
You shattered it to pieces
I cry most every night
And wonder where it went wrong
How could you lie to my face?
And say you'd never leave
Or that we were completely fine
And then all of a sudden
Get such cold feet

Because of you
I will never be the same
I wouldn't take back a moment with you
Or think of those months in vain
But I want you to know
What you did was so wrong
To say we're good friends
And then use me for
Your own personal gain

I honestly thought better of you
And wonder all the time
What happened to the boy?
I fell for in February
Cause whoever you are
You've shrouded an amazing guy

I hope over time
You'll realize this isn't you
But until then
I don't want to feel blue
And when or if he returns
Maybe I'll say hi
And tell him what an idiot he was
For toying with an amazing girl
Who he can no longer call mine.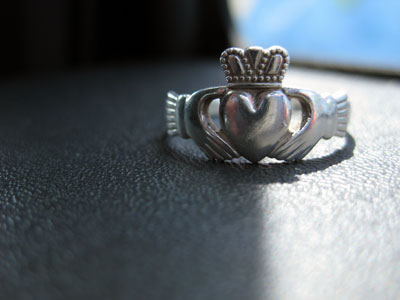 © Kaelyn L., East Northport, NY