"Why Should I Suffer?"
September 24, 2010
I give everything to anyone,
Yet get nothing in return.
I throw my heart out to those,
Who tease, exclude and scream at me,
Who have no compassion, love or happiness,
Their hearts run cold with ice,
As it slowly encases the only warmth in their body.
The coldness overwhelms them until they don't know friend from foe.
I wish to melt away the cold that holds them in their wrath.
I have sympathy for everyone, but those who pity, hate, and expose me for something I'm not.
Those who doubt others really doubt themselves in truth.
They say I am loved, but how can I tell when untrustworthy people surround me.
Those who find laughter in my anger just fuel it more,
The fire inside me blazes under hot embers.
I think about those like me who are lost in their own lives
And are constantly alone,
Nothing can fill the dark void that has become my life.
It is a sinking ship, everything's going down.
Why has it come to this?
Could I possibly change it or is this how it is meant to be?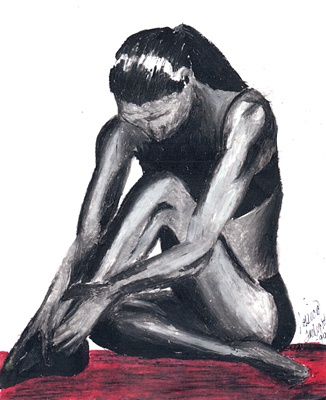 © Jessie Y., Ahwahnee, CA