Sweet Amber
September 12, 2010
Nervously adjusting my black necktie,
I picture the first time
Her divine beauty appeared before me—

A load of astrophysics books in hand,
I struggled to find an empty table.
Shuffling down the aisles,
Ready to read about quarks and singularities,
I tripped on my scraggly shoelace.

My thick, black-rimmed glasses
Flew off, and I frantically began to search
For them, my only escape from the dimly lit haze.

Unable to find them, my other senses kicked in,
And I encountered the dank aroma
Of the neglected London Public Library.
Yet, suddenly, the smell of sweet amber surrounded me.
I heard the crunch of broken glass
Followed by a voice, angelic yet quivering:

"I believe these are yours."

As I put on my glasses, her radiance slowly came into focus
Despite the cracks in my lenses.
Her eyes shined with the glimmer of an emerald;
Her hair took on the indecisive colors of autumn leaves.
I began to hear the distinct thuds of my heartbeat.
—Shortness of breath—darkness.

Awakened by that now familiar angelic voice,
I opened my eyes and noticed that a frown
Had contorted her face. She showered me
With apologies, but all I noticed was the
Smooth contour of her lips.


I convinced her that a warm espresso
Was all I needed, so we sauntered over to a café.
As we walked, she sparked a debate on time travel
That made me grin like a fool even when she paused
To casually wave to a man with sun kissed skin.

Years have passed, yet our conversations never
Cease to amuse me. The simple perfection
Of her smile still gives me joy when
Colleagues reject my theories,
And now I see it in all its brilliance
As she walks down the aisle toward me
In a gown of satin and lace.

As the priest asks the congregation to
Take their seats, her eyes of emerald
Turn to me, and I can't help but stare.
She takes the hand of a sun kissed man.
I force myself to sit down.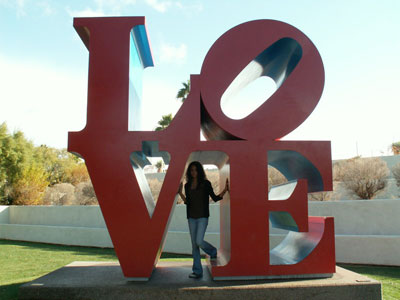 © Shannon E., Glendale, AZ