My Own Paradise
September 12, 2010
I yearn for a safe place

My own small nirvana

where time would just waste

Do whatever i wanna

Just sit back and relax

Put my feet up and sigh

feel free to imagine

believe soar and fly!!

Just alone in paradise

No one to dictate

Just alone in the night

No one to debate with

Just alone in my world

Me little lone me

Just imaagine how lonely i would be

No one to share with Grow old with

No one to love sit back and hug

No one to be there no one to care

The price for paradise to some may be small

But for me the price is quite beyond

cause you are my all

but dont frown dont get upset

we shall create our own paradise

no need for palm trees or a sunset

i dont need a tropical breeze

dont even need shade under the trees

just you and me

forever well be

were in our own paradise

when were alone in this room

I believe nirvanas only half as nice

As i rest on your chest

Stare up at the moon

I feel a sense

some sort of calmness

i become less tense

my mind goes blank

i have no worries

i have no stress

all of it drains goes down the sink

i feel untouchable

so safe and secure

no need to be careful

no need to watch out

I found paradise

of that i am sure

to the rooftops i shout

"i shall search no more!!!"

for while i was searching

i was unable to see

that the place i was looking for

was always with me!!!!

paradise is a place not very far

but you cant get there by boat, train, or car

to be in paradise i must be in your arms

head on your chest close to your heart

you are my paradise for which i shall not part..............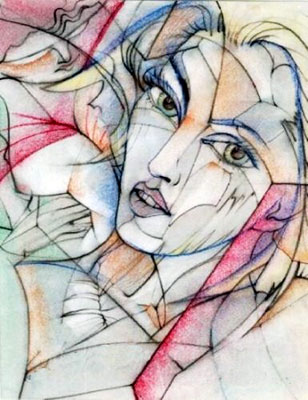 © April L., Lubbock, TX