Only You are You
September 11, 2010
Close your eyes and focus,
Think your deepest thoughts.
Don't put them into words,
Because with words power is lost.
Feelings cant be formed,
Into simple, defined phrases.
Each one of them is different,
In a blur of colored hazes.
Where reality is morphed,
Into what you want to see,
And you yourself transformed,
Into what you want to be.
Seeing only things that your mind has chosen now,
Take a risk, take the plunge, take a solid vow.
Only you control what you do and do not do.
Don't give into "them,"
Because only you are you.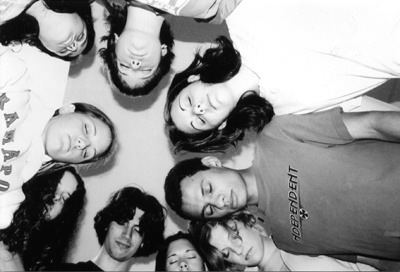 © Emma L., Oakland, NJ