Suck. It. Up.
August 30, 2010
suck it up, they tell me
your just a little baby
there's no reason to cry
suck it up
you wimp

you don't know anything about me
about my life
about what I go through
so how can you tell me to suck it up
when I have no one to suck it up to?

I am no one
I don't exist
people like you have put the gun in my hand
and pulled the trigger

my soul has just died
because of the people like you
and all you have to say to me is
suck
it
up.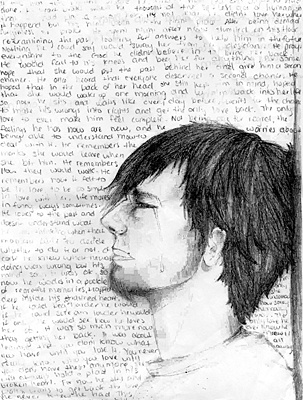 © Annie M., Columbiana, OH