Why ?
August 24, 2010
I feel numbed by some unknown, mysterious presence weighing down on me,
My eyes can hardly focus on the words of the page because they are hot and heavy and drowned by small, penetrating pellets of tears.
Why do I deserve this?
Why do you gang up on me?
I didn't do anything wrong?
It is not envy that drives these harsh, angular actions against me – for my position would never be desired after.
Is it spite?!
Spite over new alliances, new experiences?!
No, it musn't be that either.
My anger, love, fear, and depression are like great toppling buckets of water splashing into each other;
My emotions know no rational limits.
My brain aches over trying to comprehend humanity and your behavior and my behavior.
I have let my electrocuted emotions define my actions.
I have tangled webs of confusion with no method of unifying them.
Your attitude is sour and bitter and strikes like lightening – unexpected and with full force.
The unbearable pressures which you hurl at my heart are slowly chipping away at my core.
Why do you want to hurt me?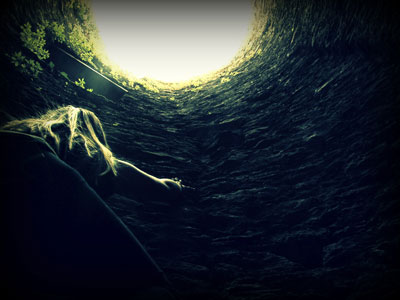 © Caroline C., Coronado, CA