A Hidden Cottage
September 21, 2010
A hidden cottage, a hidden secret
Long forgotten, much conceited.
For many a year, spiders and snakes called it home,
Nestled, snuggled in the looming trees.
Weathering taking its toll,
Chipped paint, shattered windows, leaky roof.
Decades of seasons it has survived.
A secret pours out of its cracks,
One only the trees, birds and grass will know.
Long ago, an image of hope, inspiration, love.
But now, danger, betrayal, depression, loneliness.
The rain pours down, like tears from its windows,
Seeping from its broken heart.
The floorboards creak in agony,
Wooden, dusty doors slam in anger.
The tempestuous wind sends shingles flying,
As the shattered glass racks with sobs.
Oh! How it aches for a glowing candle, a heavenly meal, its odor wafting to the living room.
A hot log in the fireplace, children playing on the rug. The memories only angering it more. Dust swirls and coughs and splutters.
Ancient furniture covered in cob-webs smacks the tired walls. Abusing.
But as the bird chirps, the leaves dance, the stream trickles, the flowers bloom, dawn breaks.
And with it comes a promise. A promise of hope for endless days. A dream to be loved, wanted, needed. Protecting.
And the little cottage sighed contentedly, dust clouding.
The windows lit up, the sagging wood porch smiled.
The squeaky swing swung on its rusty chain.
Ever so wearisome, the cottage anticipated, as it waited for its new lovers.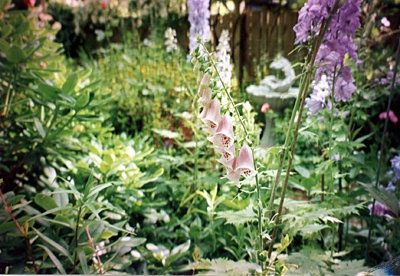 © Violet B., Phoenix, AZ