Before they can ever live
September 21, 2010
A leaf leave's its home on a nice big tree
It slowly pulls apart by the steam
Like a child's tooth being lost
Pushed out by unwanted forces
Tearing it away,
to never come back.
Painfully it breaks away
Only to gently glide
Across the great blue sky
Onto who knows what
Mostly the leaves fall onto green growing grass
To be pulled off by animals
Or stepped upon by little kids
No one ever thinks "What happened to that leaf"
As there are millions upon millions in a back yard alone.
No one thinks "Does the tree miss its little bud?"
No one thinks it because more come along
And the ones that are on the bottom of life are forgotten about
Compared to the new beautiful ones that grow in its place
Only to repeat it's self again
and be forgotten about
Like most things in the world
Dead and gone
Before they can even live.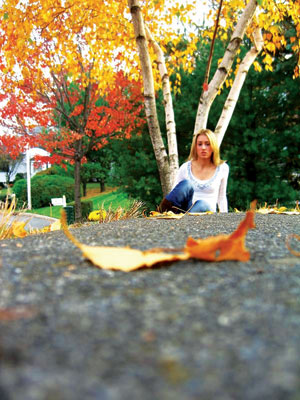 © Stephanie F., Garnerville, NY