The Average Girl
September 23, 2010
He likes you.

You like him back.

Cinderella story.

Happy ending right?

Average girl

To die for guy

Never thought that he noticed you

Thought you two were on different planets

Breathing different air and all

A side smirk led to first attraction

He comes up

Ask you your name

You stutter

Unable to let the first letter to escape your lips correctly

Finally it's out

He chuckles

What a manly chuckle

He gives you his

You already knew

For you write his and yours entwined together on your notebook

A secret affection you kept close

Movie date?

You think

Nervously, you agree

He walks away, waving goodbye, see you later

Your insides twist

Your heart screams

Can't wait to tell your friends

Dawns sets it

You're dressed up

Sexy tight shirt

Body hugging pants

Supporting the little curves you have

Your friends wish you luck

You know deep down, they envy you

Even deeper down, you love it.

Average girl

To die for guy

Will tonight be the night?

Something to remember?

You hope so

Glossed up

Sweet strawberry fragrance applied on your skin

You reach his house

Greetings

Nervous, you still are

Relax

He tells you

Movie time

Sitting close he is

You're tense

He moves closer

Arms around your neck

You relax

Kiss on the shoulder

Neck

Cheek

Arousal taken control

You turn and kiss him

He kisses back

Tense feeling gone

Kiss

Touch

Grab

First time

He experienced.

You know nothing about this

You lay back

Unzip one notch at a time

He's eager

Pulls down

The moment has come

Painful at first

Amazing it ended

Innocence gone

New found woman you feel

After that

No more greetings

No smirks

One night it was

You're depressed

Your prince charming

Is just like everyone else

Months passed

First time still play in your head

Hair follicles began to fall

Clinic

You await your results

Just need medicine you think

AIDS

You feel like throwing up your heart

No cure

He must don't know

You hear of another girl

HIV

Becoming weak

Hair is gone

First time replay one last time in your head

The average girl

To die for guy.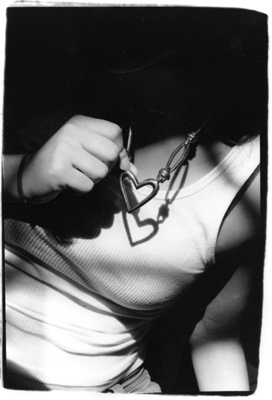 © Julia R., Bethesda, MD