Love is when...
September 16, 2010
Love is when you miss him even before he leaves.
When you could listen to him talk all night and never get tired of hearing his voice.
When you see his smile the second you close your eyes.
When you feel safe just being near him.
When everything reminds you of him.
When all you want is for him to be happy, no matter the choice.
When he's all you think about throughout the day.
When you can't fall asleep without hearing his voice first.
Love is when you wish you could hold him in your arms forever.
When every time you see his name you smile.
When all you want to do is run into his arms when you see him.
When your heart races when he smiles and says your name.
When nothing can come between you.
When he always wants to best for you, even when you don't agree.
When he always has a way of making you laugh, when all you want to do is cry.
When he thinks your gorgeous, even when you looks your ugliest.
Love is when you're the last thing he thinks about before falling asleep.
When he doesn't care what others think about you, because you're his.
When he sticks up for you when people are putting you down.
When he respects you and doesn't put you down.
When he tells you the truth, no matter how hard the truth may be.
When he says that you make life better.
When after thinking about it, says there's nothing bad about you.
When he feels like it's been forever since he's last seen you.
Love is when all he sees is you!!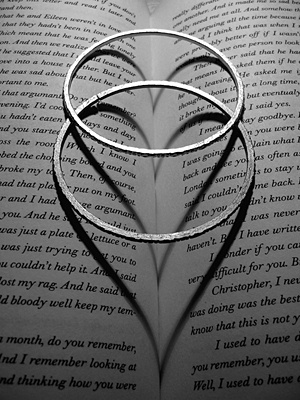 © Julia K., Old Tappan, NJ