The Feminist and the Guardian
September 20, 2010
There was a feminist
Who felt that she had
The power to do anything
And everything she wanted.
But like nearly every girl
She didn't entirely know
If love really existed,
But she hoped it did.

There was a guardian,
One of few real gentlemen,
Taught proper in his youth
To treat people right.
Limited by his family 
Along with physical issues,
But still trying to find
The one special person.

Then one day they met,
The feminist and the guardian,
Two different people
Brought together by fate. 
Neither one knew how
They'd affect the other
Or how their lives
Might forever change.

After about a month
The feminist was falling,
Couldn't handle it all,
It was just too much.
Then the guardian came,
Saved her from herself,
From the black hole,
Brought her back to life.

They began to grow closer,
This guardian and feminist
Within the short time 
Of just under a week.
They told of their lives,
The things they knew,
What they cared about,
And some of their dreams.

From talks to holding hands,
Hugs, kisses and more
Brought feelings about,
New to both parties.
He was her gentleman
She his little lady
Though neither was perfect
They're perfect for the other.

Now one year later
Together they remain
Two independent people,
Yet still profoundly together.
He is still her savior,
The guardian of her soul.
She's the one who remains
Through ills and calm.

After a year, longer than most,
They have survived a lot;
Through ailment and wellness,
Through trials and triumphs.
The two still remain,
The feminist and guardian,
More than two parts
Together, with love.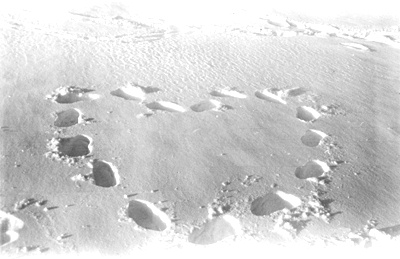 © Kim B., Marblehead, MA