To be Roman
September 16, 2010
To walk down her streets of glorious buildings, shining statues and to feel the memories of her victories. I want nothing more than to live then.
Even as a simpleton, begging for food on the small, dark, disease infected paths. I would live it up and savour the Roman life.
Or as Emperor, of the Senate and People of Rome. To look out from the Imperial place and gaze upon an Empire completely dependant on your will and strength. People catering to my every need and being able to make the most important decisions in the land.
To be a General, fighting in red for the Empire. Defending and expanding, I would do her bidding. To lead the greatest army the world has ever known to victory, and to return home to triumph. That would be my wish.
To be a soldier. To live, eat and breathe death. Everyday marching and killing, I would do it all. With Mars as my master and Jupiter watching overhead, I would win it all.
To be slave. Doing chores and tasks for a person who bought me. I would be loyal and protect my masters until death, defending and catering to ever wish they beam on me.

May the Ancient Gods bless the memory that is Rome. For her armies fought and died for an Empire that lasted over 1000 years. Her politicians stood on the streets and in the Senate house to help and punish the Roman People. And her ships sailed further and conquered more water than any other Navy of her time.

To be Roman is to be powerful. It is to uphold all the respect and dignity of the generations who came before us.
To be Gaulish is to be bearded. To be happy with a simple life and to hate Rome, which comes at a cost.
To be Spanish is to be rebellious. The very base of Spaniards is their spirits and hatred towards Rome, but that too, comes at a heavy price.
To be Carthaginian is to be wealthy. To sail the sea, conquer and bring Carthaginian rule to Italy. But that all comes with a price.
To be Christian is to be dead. To defy Roman law and religion is a crime, but bold and true, nonetheless. Practicing it comes at the heaviest of costs.
To be Hunnish is to be an archer. To master every aspect of horsemanship and ride off in many to find a home. But at who's cost?
To be a Goth is to be homeless. Scared and betrayed in a land of leaders who don't respect your kind. And that comes with rewards.
To be Italian is to be proud. To remember and to think that on the soil that you stand, Romans once stood powerful and then weak.
To be Roman is to be part of the largest and most influential Empire ever to rule the world.
To be Roman is to Rule.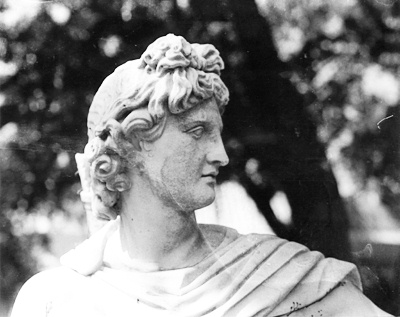 © Josh W., St. Petersburg, FL