Darkest Hour
September 17, 2010
As I awoke this morning, I felt a chill trickle down my back.
The body I saw in the bathroom mirror was not mine,
Yet familiarity it did not lack.

I seemed to have been transformed into that which I loathe most:
A demon, fallen from Heaven's glorious host.

Blood spills with every step that I take; I must be dying.
Peace didn't come, regardless of my efforts,
So I gave up trying.

The blood is so much redder against snow white skin.
I'm neither alive nor dead
(I think that's a sin).

What place will keep such a creature? Heaven, Hell, Purgatory?
I am indifferent to all;
My very existence does not bring me glory.

O, Death! Take your scythe and cut me down!
Smile as you take those who wither away and frown!

Take me and do with me as you please!
I am neither God's nor Lucifer's,
Nor any other entities'.

Please destroy me; I am such a tired man.
Take my life away,
From which I have already ran.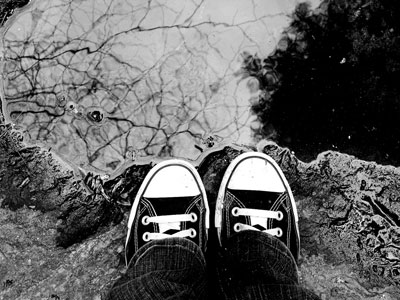 © Michelle B., Blairsville, GA