Writer's Confessions
September 1, 2010
Take another look,
Look into the mirror.
Just stare it down,
The image soon will get clearer.
The picture of a fool
The fool of many new choices,
Some will lend their praise,
And others lend voices.

The voices of their disdain are putting me down
I try to get back up but still they're pulling me down.
But still I'll ride through, just to be with you
Because you're the only one who can turn it around.

That must be the reason I love you this much.
I try to give you reasons why I feel this and such.
But in truth I only knew that you bare a gift.
The gift to heal a wounded soul and it's not done yet.

Oh it's true, I'm missing you
The love of my life.
Love is true, I fell for you
So bright a sunshine.
I called you mine, and saw you mine
In sooner time.
My heart was blue, but now it burns fire-red for you.

In my mind's eye I'm trapped on a lonely island.
Like the land I too pretend that I am just fine.
On the shore I've seen before, I notice a ball.
Look in the orb, it shows it all, can't believe what I saw.
There she was, yes you were in it and you weren't alone.
There was me, and of the loss I tried to atone.
We were together, for what seemed like forever,
And then the vision leaves me, forever...

So I attempt to reconstruct the bridge into the lost world
Steadily climbing closer to my lover, my girl.
I'd just leave it all, leave everything so wrong,
If I could just run off and be where my heart belongs.
With you Shy, that's where I wish to be.
I can't believe how long it took for me to see.
At first we were just friends, just trying to pretend,
That nothing would come of it and now look what we're in.

The most beautiful relationship with the most beautiful girl.
Every time I look at you my mind goes in a whirl.
My heart will twist and turn and I yearn
For your lips...Those wonderful lips pressed upon my kiss.

You've got me soaring high,
Up higher than than the stars
I can't discern the time of when it all started.
I fell for you before I knew
And I never let it show.
I even hid it from myself
So nobody would know.
But It's hard to hold a bond so strong for the one I love
It was tearing me apart and it was so tough.
The point of breaking spread the facts and let them all out.
And since we are together I can let it all out!!

I cried for you
I died for you
I smiled for you
I love you too.
I loathed for you
And found the truth
I know its true
You love me too.

My mind can't avoid the silents thoughts that I hid from you.
It's all exposed, and you know I'd do anything for you.
From the beginning to the end, I'll make this something better.
But there is no end, you pull me in, bringing me closer.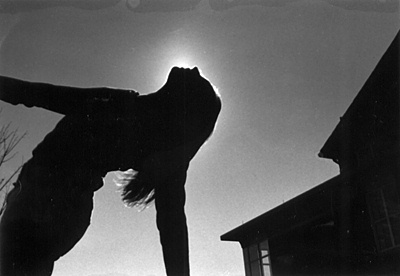 © Alexandra B., Marblehead, MA