Thoughts for You...
September 1, 2010
I know no other way
To obtain peace of mind
I need to say somehow
What is crawling in my mind.
That's why I do what I do,
Creating these poems for you,
They aren't just for you
They raise me up too.

This morning I awoke with you wandering my thoughts
All I want from you is to finally talk.
That's all I want from you, screw that, I need you too.
These feelings you ensue
I'm wrapped up in a few

But I'm getting tired and irritated of writing my heart,
The same topic over and over is falling apart.
It's getting old but I can't help to show my hold,
My sustained grip on what's taking away the cold
And replacing it with warmth.
I know you love me and I'm feeling the force,
The pressurized and tantalized understanding emotion
You'll never escape my devotion, unless you have a notion

That I'm not the one,
Maybe another lover for a moment or two.
What am I saying? There I go again
Never can get over you.

I don't even know how I write another line
When all this time I hate every single line
That pours out of me, I am hoping you see,
Through all these rhymes how much you matter to me.
But I can't ever stretch my point,
So why do I try?
I love you Shy, But you know this
And it kills me inside
To know that I'm helpless in describing
My love for you that I encounter in my writing.
So I heave a sigh...feel like I'm dead inside,
But I know I'm alive, and you're keeping me alright.

One deep breath,
There's many left,
Close my eyes and re-open,
And I'm left on the edge hoping...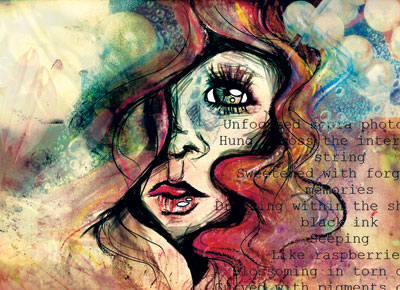 © Victor K., Las Vegas, NV