Enchantment
September 1, 2010
My lady, O my lady! How be it that thy heart,
Alive as it is, can ever be so called mine?
Hath thou not fallen from the sky,
And lurched into my arms to nest there?
Is it not in thine eyes that which I see myself?
Not as a reflection but a destiny.
It is with thee which I shall reside,
Hold steady and open thy eyes.
An angel at the least
Hath settled for least with that which could be better,
As I hold no perfection,
As doth thy angel.
By the sun's light
And the darkness I ever so hold,
Thou art my sun,
And thou warms my cold.
If said the light would wander far,
Thy light hath delved deep into my heart.

A progressive obsession with obsession of thee,
That is which I not bare,
But carry with ease,
For whither the load be of joy or of naught,
It is the load of thee,
Which lightens my feet and
Sets my soul afire.
It is thy love I desire and it is thy love I received.
New will etched by thee into my retched soul,
Find place here, and fill my empty hole.

By day's end,
And year's end,
Our love shall not end.
We shall endure what we have before
And grow as strong as the strong may become
If it is thy desire of course,
No force dare show forth.
But if not thy desire, thou must be free
And love will not be thy prison.
Go forth and set wind to thy sails but
Of my love shall remain a remainder,
For how could I ever love another so fair?
There is naught in this world, nor other.
My eyes shall look forward but my gaze left on thee,
To never love again, will then be my destiny.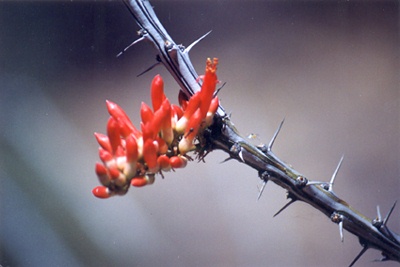 © Andy G., Phoenix, AZ