Journey to temporary happiness
August 21, 2010
Her tears are flowing,
she's finally going.
Away from her castle,
without one hassle.

Each scar on her wrists,
tells the stories on her lists.
The princess runs,
her heart weighs tons.

Her glass slippers shatter,
not that it really matters.
Her heart did the same thing.

Her beautiful song,
oh so long,
fades in the distance
without much resistance.

Her prince left her,
To him it did not occur,
how beautiful she is,
her heart was his.

Her beautiful gown tears,
as if anyone cares.
Her dwarves call after,
she runs hereafter.

Her godmothers' magic fails.
Such tragic tales.
Her family's honor is dead,
the consequences, she does dread.

Disgraced by her Hercules,
This was her heel of Achilles.
She can no longer retreat to her land of wonder,
for any happiness, she would have to plunder.

She's almost there,
for once, someone will care.
The ball is starting,
a plan, she is now charting.

Her new prince awaits her,
her plot is about to re-occur.
Her heart has nearly stopped,
the dragon's head is nearly chopped.

His kiss will open closed eyes,
Death was in disguise.
Her teared up face finally dries.
For she is bound to him with a love that ties.

Close to her prince, she's held,
by something of an invisible weld.
She lets out a cry of relieved laughter,
and they then live happily ever after.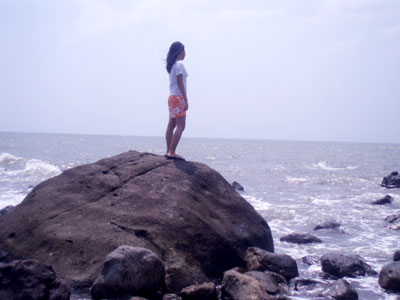 © Grace L., Bacolod City, Philippines