Play the Game, Until It is Not the Same
September 14, 2010
Simply because I believed that he held a power over me did I stop being who I was.

A few words can go a long way when it deals with matters of the heart.

A twinge of excitement for every pretty word.

The dangerous game played between a boy and a girl creates a labyrinth of never before felt emotions.

Like a new toy, the excitement lasts for a days, weeks, months.

Until a new mystery comes along. You are solved, the enigma is awaiting.

I search the depths of my soul to try and comprehend these feelings of such quick disinterest.

My heart is learning. My heart is yearning. I want what I cannot have. I cannot have what I want.

Love is a vicious cycle. Play the game, until it's not the same.

Found.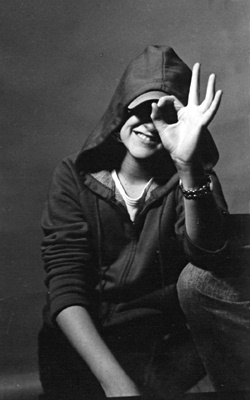 © Tori D., Marblehead, MA