Peaceful
September 13, 2010
Rolling waves sway my body,
I lay in the sea,
Closing my eyes,
How peaceful it is,
Compared to busy school,
With tests and essays,
And drama rising.
I wish I could just be,
Peaceful.

To lay here,
In the salty water,
Fish swimming below,
Seagulls circling overhead,
My peaceful world is suddenly shattered,
By a passing fishing boat,
The fish below swim franticly,
They are swept away,
With me along with them,
Now I lay hopelessly entangled,
In that evil net,
Wishing for peacefulness,
Once again.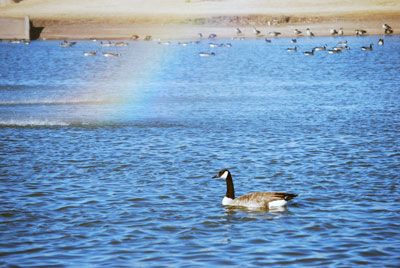 © Ashley N., Lubbock, TX